Contact Us For A Free Quote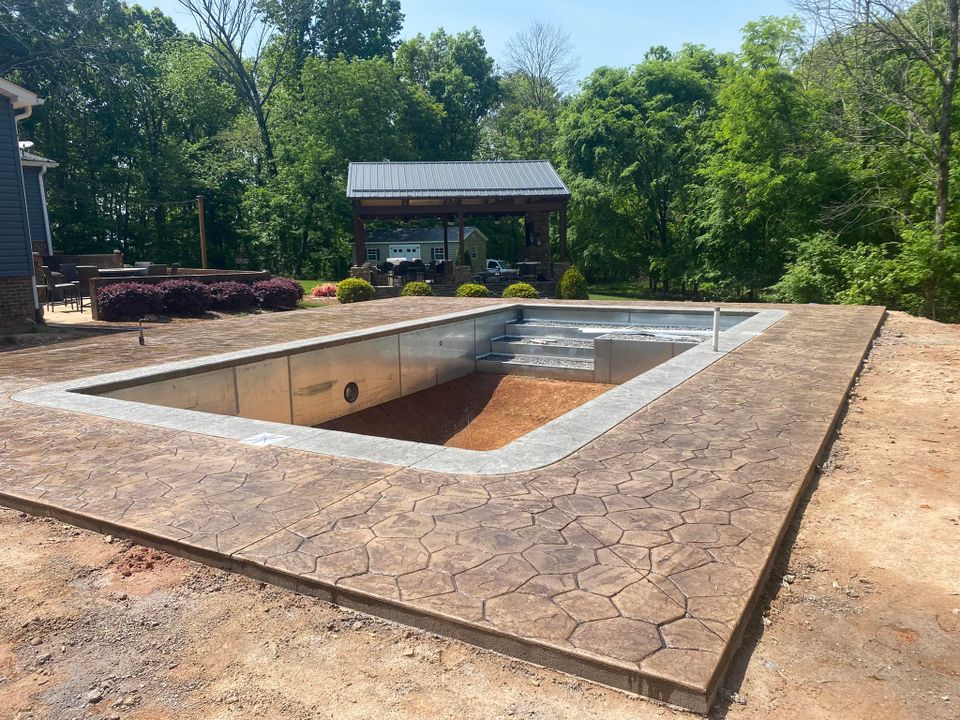 When it comes to a concrete patio surrounding your summertime hang out, Wray's Concrete Finishing is the Residential and commercial pool deck professionals in Greensboro and Surrounding areas.  Your pool deck concrete needs to best represent that aesthetic you've been looking for, and Wray's Concrete should be your first call.  We provide economical solutions that are perfect for concrete surfaces in the Greensboro, Summerfield, and Guilford County areas. Wrays can offer your pool deck simplicity or masterful works of art.
This concrete repair or upgrade method can restore your surface without the hassle of demolishing your current deck.  Depending on the look you want, we can stamp, stencil, color, or give a simple trowel finish. You can choose from a wide array of colors, patterns, textures, and other decorative designs to improve the look of your surface.
Refinishing and Resealing
We can reseal or refinish your concrete decking which is cost effective and can give a faded surface an upgraded look and improved protection.
There are many causes of cracks in your concrete. We can repair the cracks in your deck and even create a decorative design so you never knew they were there.