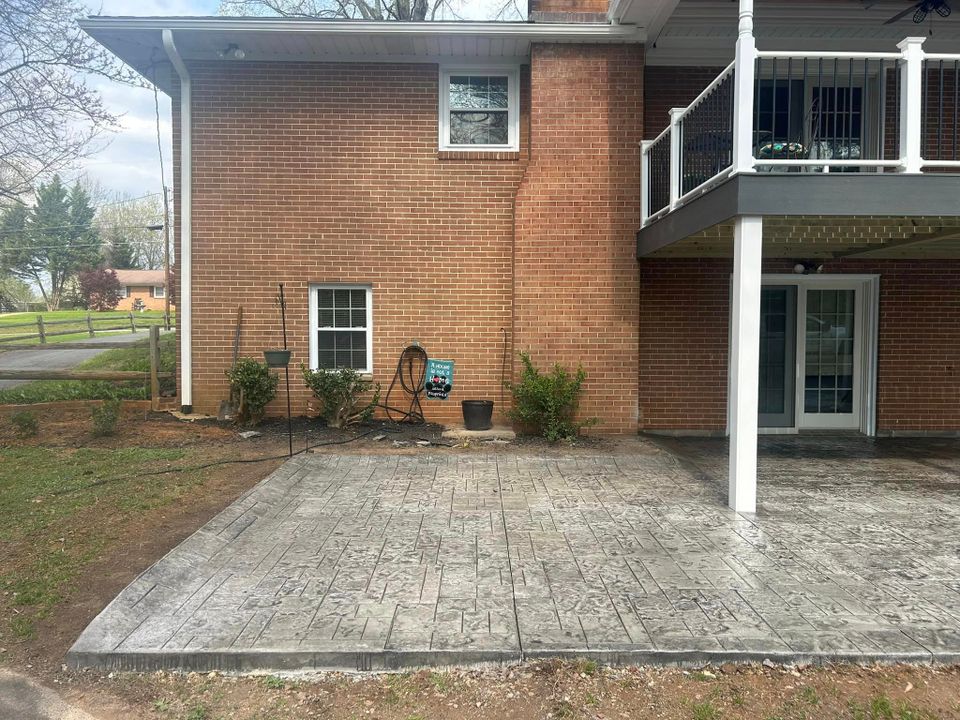 Stamped Concrete
Using decorative or stamped concrete is one of the best ways to enhance the appearance of your property without spending a large amount of money. At Wrays Concrete we offer a wide variety of stamps for decorating concrete to fit your needs and aesthetic preferences, and we can assist you with the decision-making process to ensure that you end up with a unique look.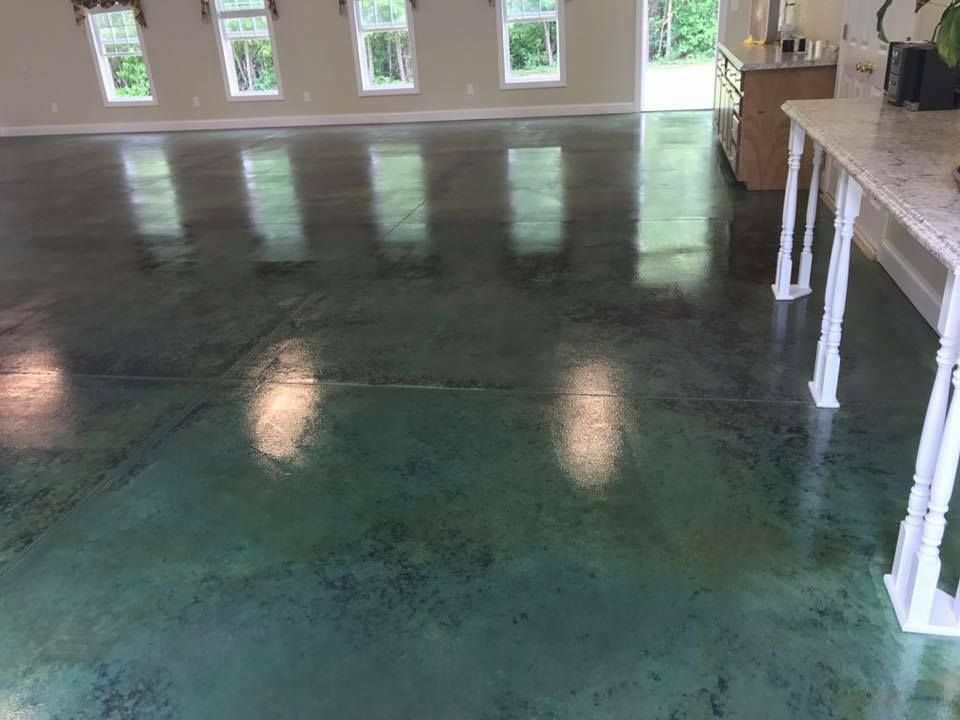 Concrete Stains

Concrete stains have come a long way from the earth tone colors they were previously limited to and are now available in many different color options. During the staining process, the color becomes a permanent part of the concrete allowing the flooring to be incredibly durable and beautiful. Because concrete stains do not chip, peel, or fade, they are an excellent choice for long lasting color. Stains can be added to patios, flooring, or concrete counter-tops and are sealed with your choice of a glossy glass-like finish to a matte finish. This allows you to choose a custom color and finish that is all your own.

Wrays Concrete in Summerfield NC is your first choice in stained concrete!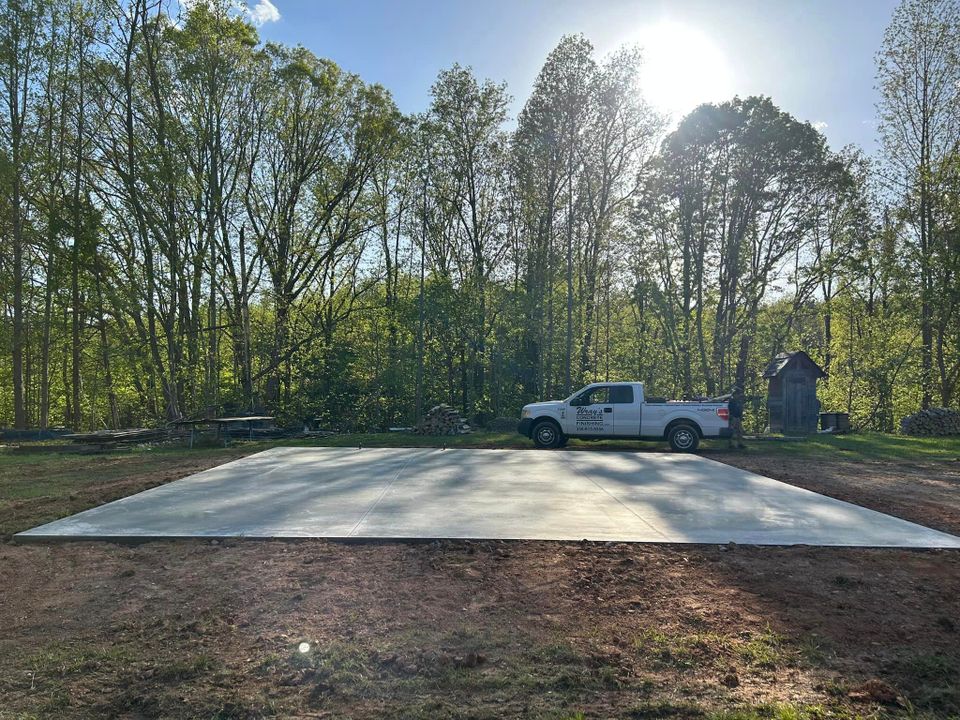 Concrete Slabs
Adding a concrete slab is essential to any strong, long lasting foundation. A Concrete slab is what's needed to allow the other important concrete walls, driveways or parking pads, and patios to emerge. Like any great, new property if there isn't a solid foundation to build a house the rest of the house won't benefit.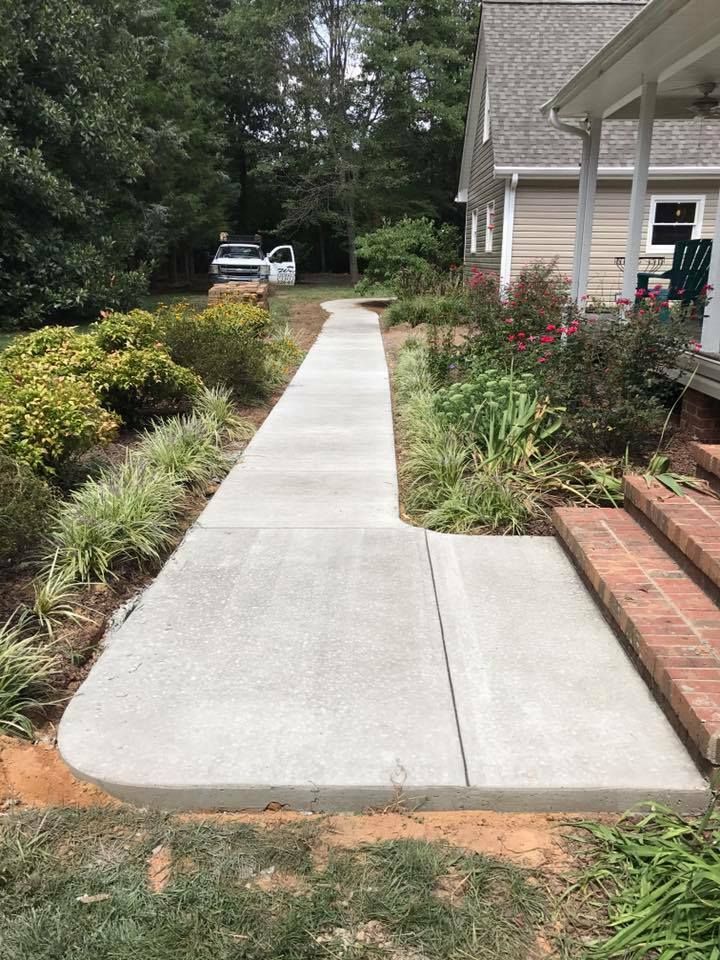 Sidewalks
Is your sidewalk old and outdated?  Do you have numerous cracks or does it just give your home an unsightly look?

Call on the expert professionals at Wrays Concrete Finishing to repair or install a side walk for you.  Whether its at your home or business, no sidewalk job is too big or small at Wray's Concrete!
 
RESURFACING
If you choose resurfacing to upgrade the look of your concrete, you can save money, resources, and minimize the amount of waste produced. If you are considering ripping out your concrete application for something different, we would love to talk to you about the many resurfacing options available.
For the best resurfacing contractor in Summerfield NC, Wrays Concrete Finishing should be your first call!
TRIAD'S CONCRETE PROFESSIONALS
Curb and Gutter Barrier